I recently had the opportunity to review the draft of a book written by a friend. The book addressed the topic of perfection. I gave the following feedback:
I've read through most of your book and have enjoyed your insights and perspective.
You mentioned something in Chapter 4 that made me pause and reflect on the idea of perfection. It happens to be a subject that I have given a lot of thought to recently.
You wrote, "Since there is no way we can become completely perfect in this life we can become perfect in obedience to God's laws and commandments and to participate in all His ordinances. I'm sure this is what He meant when He commanded us to be perfect." (pg 51)
I think this is a good way to assess the difficult conundrum of reconciling the impossible commandment to be perfect. Do you mind if I offer some of my own insights as I have pondered this same question?
What if what is meant by perfection is to have God declare in his own voice that our sins are forgiven? Is that something that is possible to achieve in this life? If no unclean thing can enter God's presence, then it stands to reason He must invariably forgive sins (making a person clean and pure) before a person is permitted to see God.
Other questions related to this include, What if becoming pure and having our sins forgiven is what is meant by "salvation"? (see Lectures on Faith, Lecture 7 para 9) What if the greatest mystery is to know God (D&C 76:118, John 17:3)? What if being redeemed, like the brother of Jared was in Ether 3:13, is the very experience that the scriptures and prophets are trying to tell us we need to do in order to be redeemed (see also Mormon 9:13)? What if this is an event that is intended we are to experience in this life (Alma 34:32), or, in the language of scripture "in the flesh"? (D&C 76:117-118)
In other words, what my line of reasoning is alluding to is that perfection is part of what happens when we receive the Second Comforter (D&C 88:3-4), which is something the scriptures and prophets teach we should seek for "in the flesh", or in other words, in this life (D&C 76:117-118). On the subject of becoming like God, Joseph Smith said, "I want you to know, that God, in the last days, while certain individuals are proclaiming his name, is not trifling with you or me." (TPJS, p 346)
I'm not aware of anywhere in scripture that says we cannot become perfect in this life. But there are scriptures that appear to allude to the possibility of becoming perfect in this life (here are some you reference at end of ch 4).
"Till we all come in the unity of the faith, and of the knowledge of the Son of God, unto a perfect man, unto the measure of the stature of the fullness of Christ." (Eph 4:13)
"Ye are not able to abide the presence of God now, neither the ministering of angels; wherefore, continue in patience until ye are perfected" (D&C 67:13)
"For in many things we offend all. If any man offend not in word, the same is a perfect man, and able also to bridle the whole body." (James 3:2)**
Again in chapter 9 of your book (pg 97), "How many of us in this world have obtained perfection? If we haven't, then we are living in a state of sin because we have not attained perfection as God has commanded. To repent of this sin we must constantly strive to overcome our imperfections and be in a continuous state of complete repentance."
I agree that if we have not obtained perfection yet, we are living in a state of sin. I wonder, however, if constantly striving to perfect our natural man through a continuous state of repentance is the process that the scriptures are telling us will get us there.
Joseph Smith taught that "Repentance is a thing that cannot be trifled with every day. Daily transgression and daily repentance is not that which is pleasing in the sight of God." (TPJS pg 148)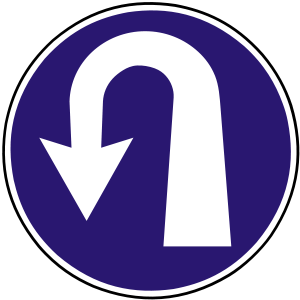 It's not repentance that is displeasing to God, but the idea of continually turning back to transgression that is offensive. If we set aside the negative connotations of pain, punishment and penalty (from French and Latin roots) that we associate with the word repentance, and instead turn to the Greek root, we get a definition that means a change of mind, a reorientation, a fundamental transformation of outlook. Or as Hugh Nibley said, "Who is righteous? Anyone who is repenting. No matter how bad he has been, if he is repenting he is a righteous man. There is hope for him. And no matter how good he has been all his life, if he is not repenting, he is a wicked man. The difference is which way you are facing. The man on the top of the stairs facing down if much worse off than the man on the bottom step who is facing up. The direction we are facing, that is repentance; and that is what determines whether we are good or bad." (Approaching Zion, pg. 301-302)
When we turn to face God, he will reveal to us what we need to do: "Let us therefore, as many as be perfect, be thus minded; and if in anything ye be otherwise minded, God shall reveal even this unto you." (Phil. 3:12)
Joseph Smith confirms this, "A person may profit by noticing the first intimation of the spirit of revelation; for instance, when you feel pure intelligence flowing into you, it may give you sudden strokes of ideas, so that by noticing it, you may find it fulfilled the same day or soon; (i.e.) those things that were presented unto your minds by the Spirit of God, will come to pass; and thus by learning the Spirit of God and understanding it, you may grow into the principle of revelation, until you become perfect in Christ Jesus." (TPJS pg 151)
So, what I understand so far is that the way to perfection is to first turn and face God (repent), and then allow God to direct me by following the impressions of the spirit until they become clearer and more sure as I follow them. Is this what it means to live by every word that proceedeth out of the mouth of God? (Matt 4:4)
King Benjamin teaches us that by not following these promptings, we are rebelling against God: "And now, I say unto you, my brethren, that after ye have known and have been taught all these things, if ye should transgress and go contrary to that which has been spoken, that ye do withdraw yourselves from the Spirit of the Lord, that it may have no place in you to guide you in wisdom's paths that ye may be blessed, prospered, and preserved—
I say unto you, that the man that doeth this, the same cometh out in open rebellion against God; therefore he listeth to obey the evil spirit, and becometh an enemy to all righteousness; therefore, the Lord has no place in him, for he dwelleth not in unholy temples." (Mosiah 2:36-37)
There is also the tricky matter about the natural man. This is a topic that is too much to elaborate on in a simple letter, but here is some insight I've gained in my study. We know the natural man is an enemy to God (Mosiah 3:19). In our attempts at becoming perfect we often find ourselves trying to perfect the natural man. In our attempts to force the natural man to be better and better, we invariably falter, playing a game of one step forward and two steps back. But Paul tells us not to perfect the natural man, but to crucify him (Gal 5:24). We need to do him in. How do we do this?
Again, King Benjamin teaches us the way in Mosiah 4. I could not help but notice the parallels between the petition of the people's prayer with the Evangelical/Born Again Christian approach to a religious experience. Consider the words of the prayer of the people of King Benjamin in verse 2, "O have mercy, and apply the atoning blood of Christ that we may receive forgiveness of our sins, and our hearts may be purified; for we believe in Jesus Christ, the Son of God, who created heaven and earth, and all things; who shall come down among the children of men."
Is this not a confession of belief coupled with a request for forgiveness? Do Latter Day Saint's belittle this approach?
We claim that much more is needed, including certain authoritative rites and ordinances. Ultimately, that may be part of God's plan, and certainly Christ's own example informs us that baptism was required even of Him "to fulfill all righteousness." (Matt 3:13-15) But the ordinances are signposts that provide an outward proof of inward change. Here, in the account of King Benjamin, we have the focus entirely on the inward change. This is the "weighter" part of the process. Christ condemned those who observed the ordinances, but failed to exercise mercy and faith; the inward target of the outward observance (see e.g. Matt. 23:23). I think there is some considerable peril in being too proud of our ordinances. They have displaced the inward, weightier part of the gospel in past dispensations, and certainly can do so again.
The next verse records the effect of this inward change of heart in the people of King Benjamin. It is the universal evidence which comes from God to all those who find saving grace. "The Spirit of the Lord came upon them, and they were filled with joy, having received a remission of their sins, and having peace of conscience, because of the exceeding faith which they had in Jesus Christ who should come, according to the words which king Benjamin had spoken unto them."
What better description is there of overcoming the natural man than to have the Spirit of the Lord work "a mighty change in us, or in our hearts, that we have no more disposition to do evil, but to do good continually." (Mosiah 5:2)
Finally, no discussion of the topic of perfection can be complete without consulting the seventh lecture in Joseph Smith's Lectures on Faith. Many fascinating insights are given in that short lecture.
Well, I've made this letter too long and must close. But I have appreciated reading your book. The gospel is exciting and I love the new discoveries that come by study and prayer.
God bless,
Jay Ball
**[This scripture appears to be in reference to having no accuser as Joseph Smith stated, "If you do not accuse each other, God will not accuse you. If you have no accuser you will enter heaven, and if you will follow the revelations and instructions which God gives you through me, I will take you into heaven as my back load. If you will not accuse me, I will not accuse you. If you will throw a cloak of charity over my sins, I will over yours—for charity covereth a multitude of sins." (History of the Church, 4:445)]